Here's a few pics of my new set up kindly donated by juliamarina in exchange for some hard labour so thanks very much to her

Id also like to thank Sean for giving up his time to help with this build which was mostly completed in one day working flat out.
Thanks to Madone also for his help with the glass, cheers mate.
Hopefully soon, we'll see some shots of Sean's now sumped, Juwel 400 litre with awesome closed loop system.
The Build
Juwel 240 litre tank drilled and the cabinet modified to accept a 50 litre sump.
Total system volume is 270 litres.
3 chambered sump with bubble trap: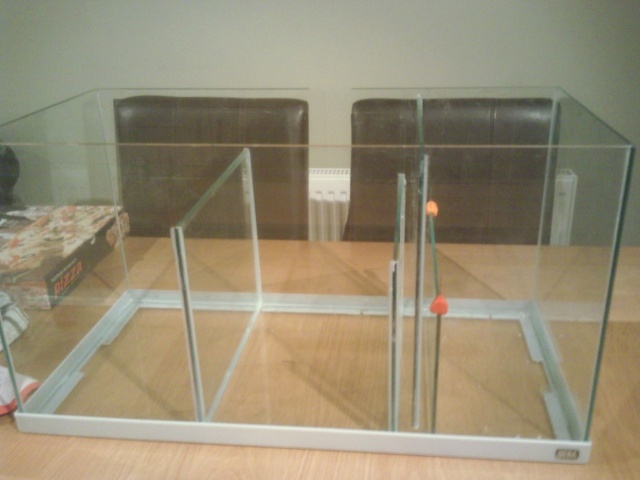 Can breathe again as the hole is drilled and black background applied: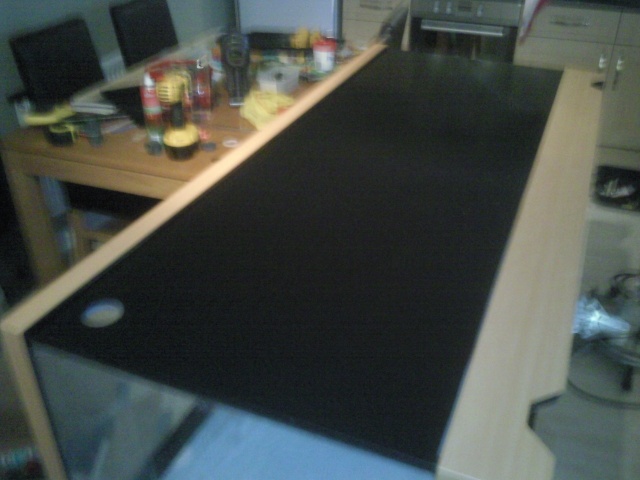 24 hour wait for silicone to go off on weir and comb: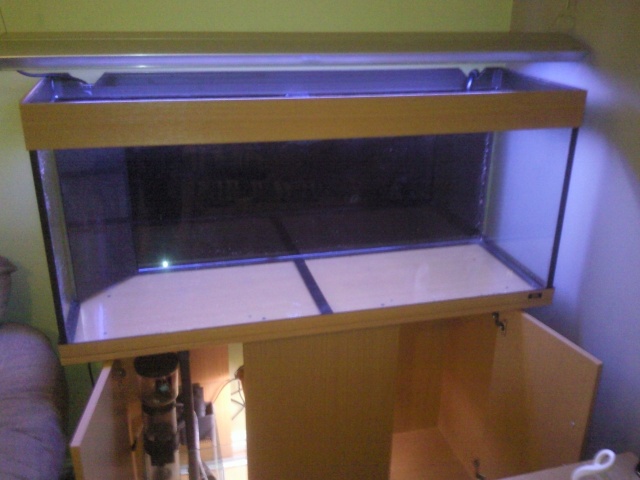 Up and running but looking very empty for the moment: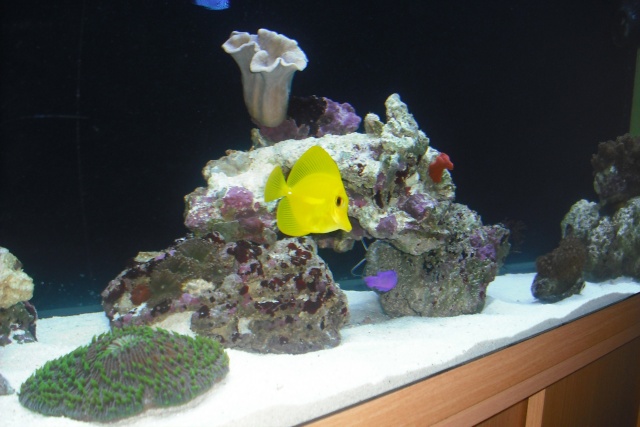 Last edited by Craig on Mon 10 Jan 2011, 10:29 am; edited 1 time in total
I would have been shot by the misses if I had of done that in our kitchen!

Looks good, what pump are you useing for the return to tank?



Posts

: 10


Join date

: 2009-10-14


Age

: 38


Location

: laxey



Hi Craig, What a brilliant job you have done, the tank looks fab., with everything hidden, can't wait to see it when you have got more rock etc., thanks for all your help with mine.
Am sending pictures of the full tank, and stand inclusive, later on this evening.
Lol,
Juliamarina



Hi again, Craig,
Just a thought, would you like some Mangroves for the sump, could spare two or three.


Thanks Julie, The refugium area is pretty maxed out with chaeto and sand but if I can fit some mangroves in then great.
Corals starting to look better and im looking forward to buying alot more rock, then maybe get some sps and suitable fish.
No hurry though as it wont be cheap and looks ok for now.
The hard works done anyway so just a case of enjoying the maintanence and stocking.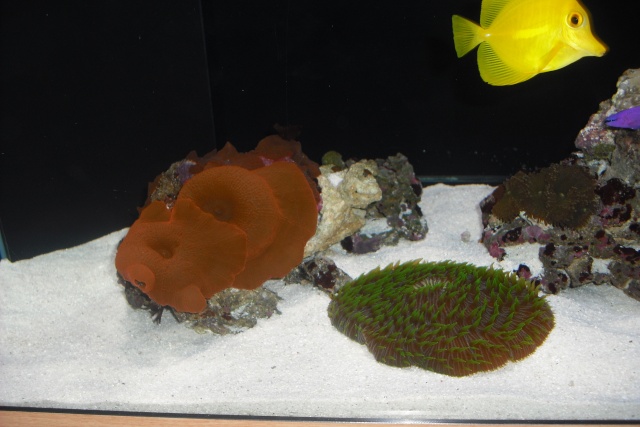 that looks great Craig, I find the thought of drilling tanks, and sumps etc very scary, bu there's no doubt it improves a marine tank no end, with all the gubbins out of sight !! Looking forward to seeing this mature and grow!



Posts

: 30


Join date

: 2009-10-15


Location

: onchan



Slowly adding stock and things looking good. Just need a decent camera now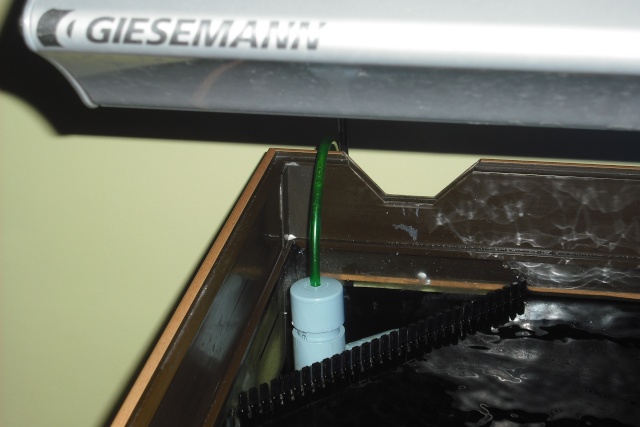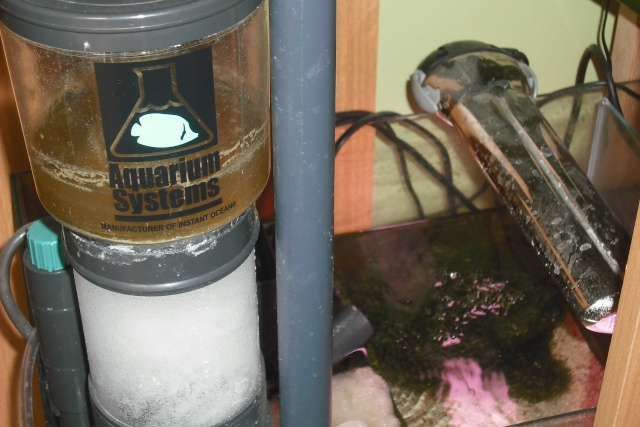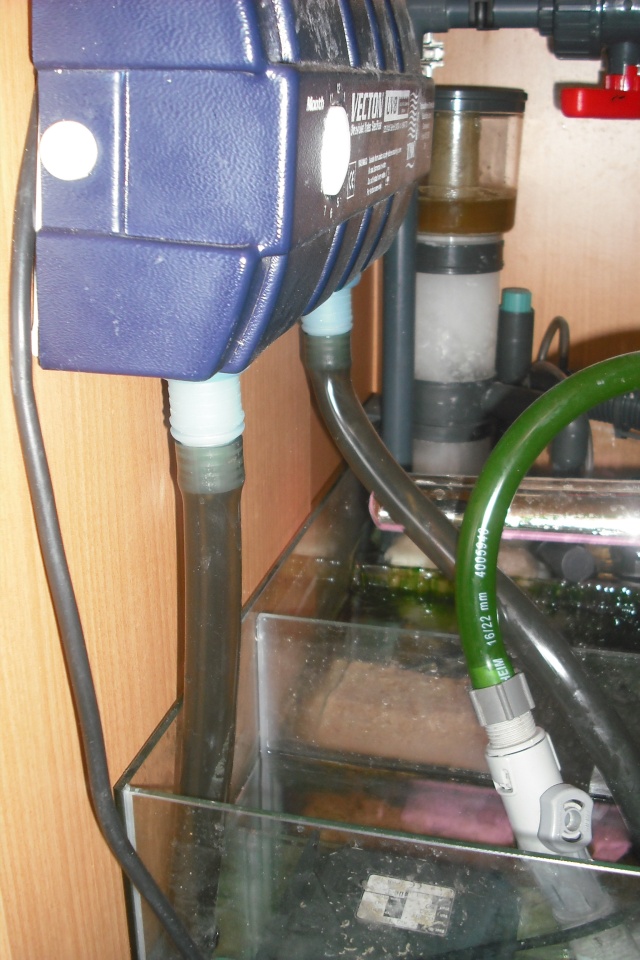 Great Craig, looking good, now you have extra additions of rock and gorgeous fish.
Juliamarina




---
Permissions in this forum:
You
cannot
reply to topics in this forum